The race to the next billion users, monetizing massive volumes of content and supporting dizzying growth in new channels have completely upended the industry. We help platform pioneers accelerate digital at scale, operate more efficiently and power next-generation growth. In a subscription economy, software companies must constantly adapt to shifting customer needs. We help software client's transition to new revenue models, accelerate product development and release cycles, and speed time to market.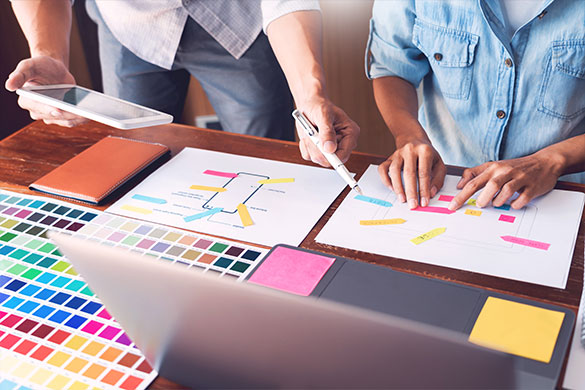 Website Design
Responsive design is a way to optimize the layout in a manner that all the significant information is presented in an optimal viewing way, with ease of reading and navigation with a minimum of resizing, panning, and scrolling any kind of device or screen size. Here at Appel Solutions, we offer Graphic Design services that work with the organization of every kind. We deliver quality and this is our mainstay. With us, you get a striking graphic design for marketing materials and branding crafted by our design professionals.Appel Provides you a comprehensive user interface design solutions specialized in Web/Desktop/Mobile User Interface (UI/UX) design and development and visual design services. Here we are building customized websites and applications which are user-friendly and immensely feasible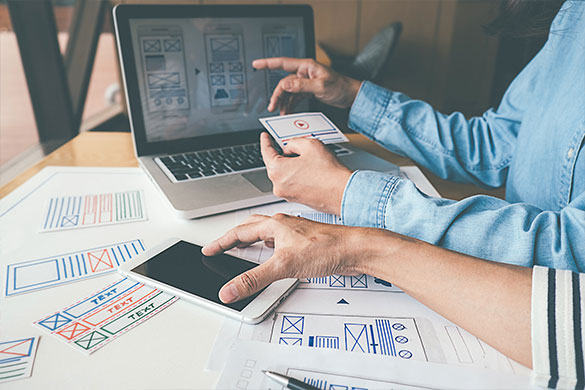 Web Development
Our finished products are fully optimized, documented and tested to create a smooth and engaging user experience across various browsers, devices, and operating systems. Website Troubleshooting and Optimization & Quality Assurance and Testing Services. The creative web designers and programmers at Appel Solutions specialize in functional eCommerce Web Development, Web Portal Development, Business Application Development, CMS Development, and Responsive Web Design Services. With vast knowledge in programming languages like ASP.Net Development, PHP Web Development, Java Development, as well as new technologies like Node.JS, Angular.JS, Laravel, and many more, our expert web developers offer you with rich functionalities for serving your business's intent better - through intranet and internet.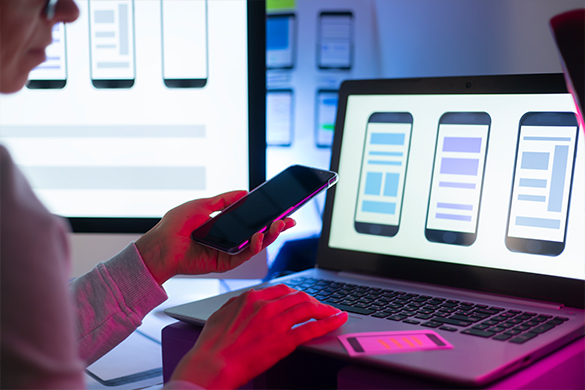 prototype design
Appel has everything you need to bring ideas to life and transform how you create digital products with your team. Placing the power of design in everyone's hands. The prototype is close to the high-fidelity design. Be different with the wireframe, the prototype is dynamic and interactive, some high-fidelity prototyping looks almost like the final product. It not only has the meticulous visual design but also provides a complete user experience for the testers by simulating the real product interface and functional interaction. Wireframe, design and prototype fast with our intuitive design and prototyping tools. Instantly generate design specs and connect integrations that power up your workflow. From low to high-fidelity, Appel supports you every step of the way.
---
As a leading digital marketing agency, Appel Solutions offers a full range of internet marketing services to businesses big and small. We go beyond simply getting your website to the first page of search results. We customize a powerful digital marketing strategy tailored to your company's objectives and budget requirements that incorporates in-depth performance tracking so you know you are getting outstanding results.
Ecommerce Development
Engage more customers, boost sales, and grow your business
Appel Solutions has found a niche specializing in innovative eCommerce solutions that help businesses attract more customers and increase their online revenue. Our dedicated e-commerce engineers develop websites optimized for both the customer's and business owner's experience.
We combine an intelligent e-commerce infrastructure that supports key components such as flexible search and filtering, multiple ways to checkout and cross-device compatibility with a conversion-focused design and intuitive admin tools. This allows technical and non-technical business owners the ability to effortlessly manage their online stores and make meaningful upgrades as their business expands.
Customization of open-source solutions & Ecommerce development from scratch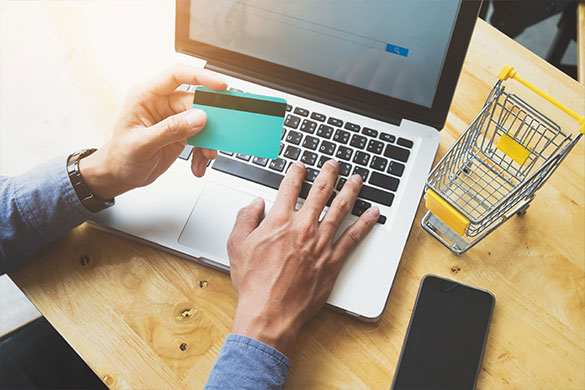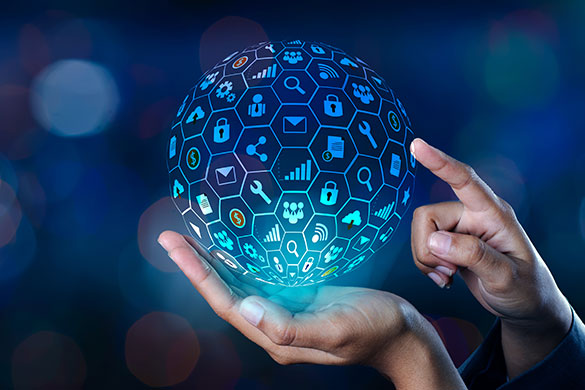 MAINTENANCE & SUPPORT
We provide tailored solutions to fix website performance and accessibility challenges. Does your website look great but constantly give your visitors technical trouble? From slow loading speeds to server errors, broken links, and images not rendering, common website hiccups are a sure-fire way to drive your customers straight into the arms of your competition.
Break-Fixes, Incident Response, System Administration and Monitoring, Proactive Quality Code Reviews and Reporting
MOBILE APP DEVELOPMENT
Providing mobile app development services is about so much more than just releasing any old mobile app. It's about creating a thoughtful, intuitive user experience that translates beautifully across devices, screen sizes, and operating systems. Native App Development, Cross-platform Solutions, Mobile-first Web Design. The development team at Appel build scalable and engaging mobile apps as per your business requirements that are highly sophisticated and extremely functional.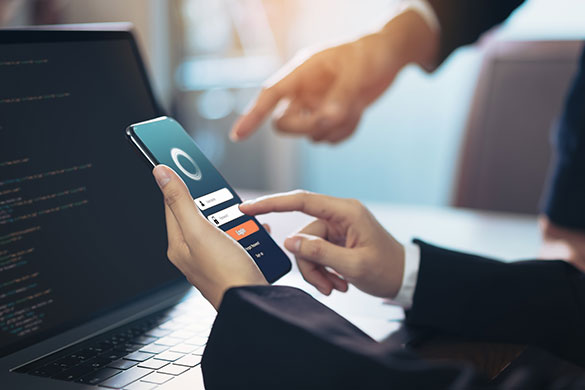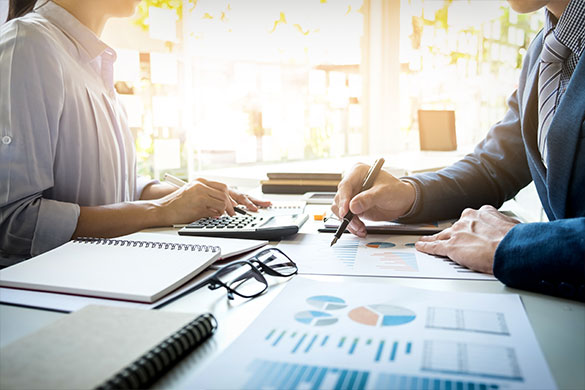 Software Consulting
At Appel Solutions We help you plan, conceive, incorporate, build, augment and take care of your software with the help of our industry experts from different knowledge domains - offering you absolute benefits from our expert consulting. We have helped various solutions to be implemented in the right manner while helping our clients get complete assurance of the right empanelment and characterization of the process that holds the solution.
Transparent and Flexible Pricing
We know support and maintenance needs vary greatly from one web application to the next and what might be a small security patch for one company could be a much larger legacy code refactorization for another. Our different levels of technical support and maintenance service plans each represent a specific combination of skills, (hu)man-hours and tools.
Based on the best plan for you, our website support services will provide you with thorough system administration, monitoring, and reporting, as well as a timely resolution of any found issues. Moreover, any project we build for a client ourselves is guaranteed for its quality and performance. That means our team will fix any issues and bugs free of charge for the first 45 days after release.